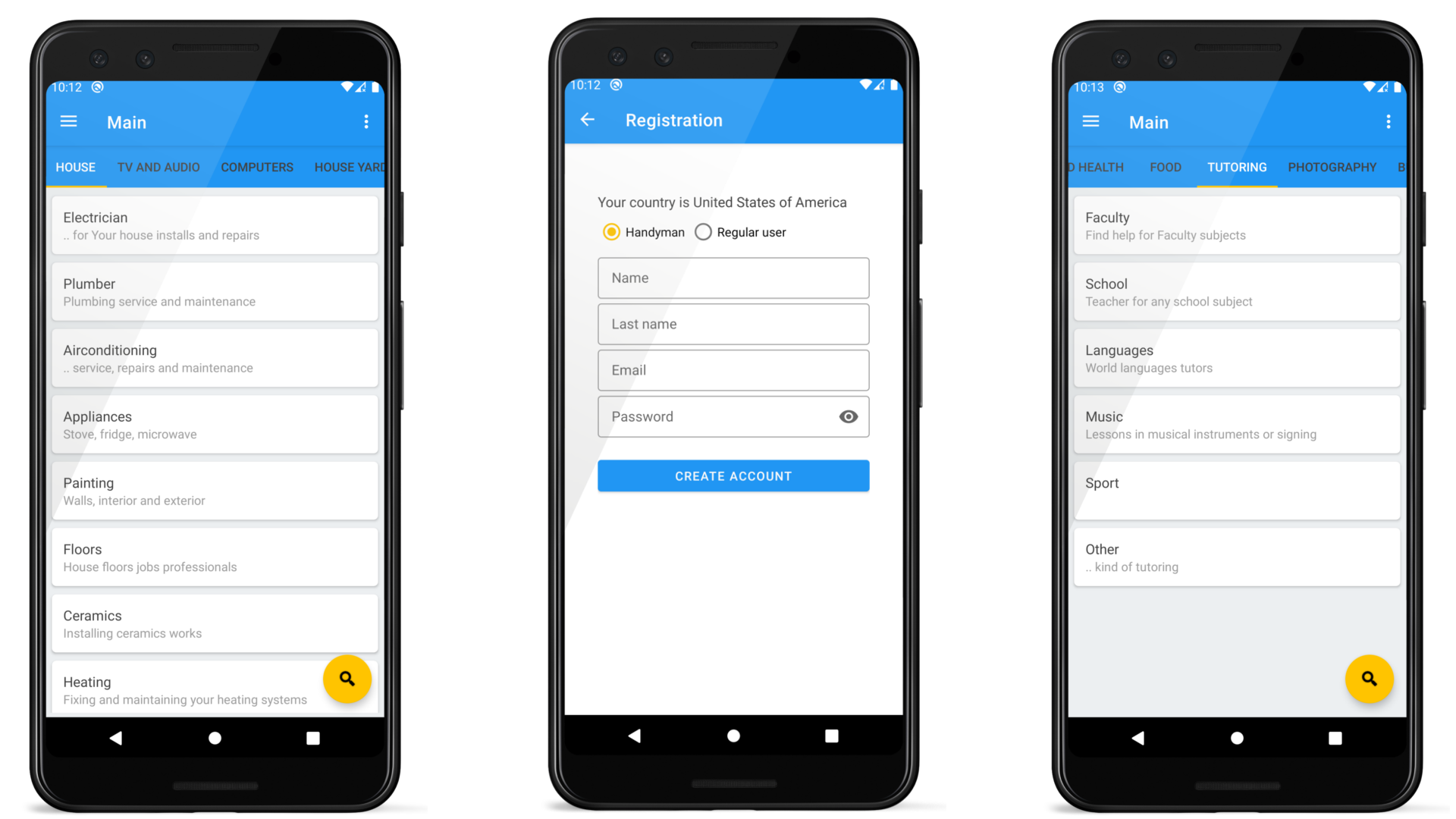 Handyman
Find help you need
Handyman is app designed to ensure you find help you need for your everyday needs. If you need help around a house or apartment, you car, translation of documents, guarding your pet or teaching you math, you are in the right place. In this app you will find professionals in your area that can help you with many different areas. Simply select one of many categories and subcategories and find professionals you need. Look into Handyman profile to see their info and if they will be right choice for service or job you need to be done.
If you are Handyman and professional yourself, please register to our app and expand your reach and business. You will find some nice options to add to your profile and be able to reach many users in your region or beyond. Create your profile, publish it, and users will be able to find and contact you.
Categories:

House
TV and Audio
Computers
House yards
Cars and Bikes
Transportation
Beauty and Health
Food
Tutoring
Photography
Business
Heavy Machinery
Pets
Art
Handyman app is created to provide Handyman's and other professionals like tutors, trainers, make up artists, mechanics, transport services with nice place to be discovered and expand their business. Handyman app is easy to use and with more useful features to come in coming updates.
Regular users of the app doesn't have to register in order to use app. But if you do, there are great benefits, and more options will be available soon.
All user profiles are safely stored in cloud solution.